Dogs are historically pack animals, that play and learn, and groom together. Bonds among the members are transferred as trust that everyone is looking out for each other – and the pack.
Our Afternoon Groom Program makes the most of their group mentality to teach all the pups how to stay calm and healthy in the urban setting.
Join us weekly from 12:30 to 4pm Tuesday, Thursday, and Friday for the neighbourhood pack walk, and daily health checks.
How it works:
Going for walks together builds bonds, and seeing their friends get groomed helps dogs understand there's nothing to be afraid of – confidence that transfers to all areas of their life.
We're local!
If you're in Cedar Cottage, we're right down the street, next to the Save On at Knight and King Ed. We can even do home pick-ups, starting around 1pm.
After the walk, pups take turns having their toenails and footpads checked and trim, excess hair brushed out, and ears and teeth cleaned – starting with getting comfortable up on the table.
With weekly visits, it doesn't take long 😉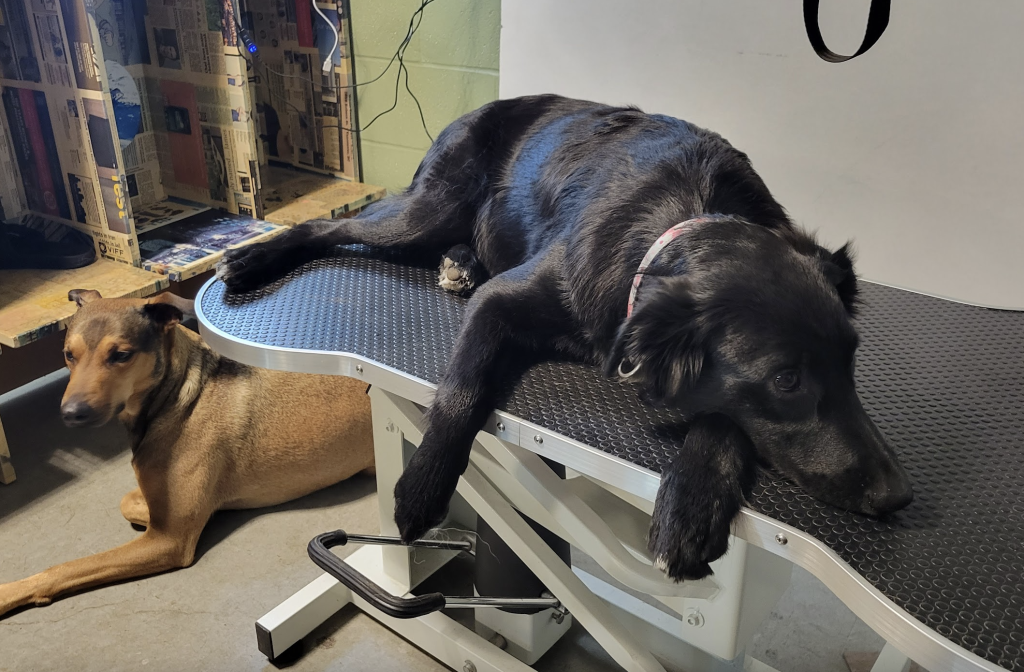 It's flexible!
For your first month, you can schedule your hours in weekly 4-hour blocks, or take things even slower with two 2-hour visits per week. The more often they visit, the quicker they pick up on the routines.
Social Grooming is a Scamps Specialty
To join the Afternoon Groom Program, complete the registration form, and let us know when you're ready to start.
The monthly package for 4 hours a week is $160 (prorated), and for the wet season, we're including a 2-hour bath and dry visit you can add onto any session, by request.