We're hoping to get the building permits for Scamps at the beginning of April so we can quickly put up a wall and some plumbing, and open the grooming centre in April or May.
Opening day, and the months that follow, will be busy, so before all that, I decided to take few weeks off. I took some of my work with me, but these two stayed home. –>
Actually, they stayed at the homes of their best friends, safe and happy ~ with our own Community Boarding program!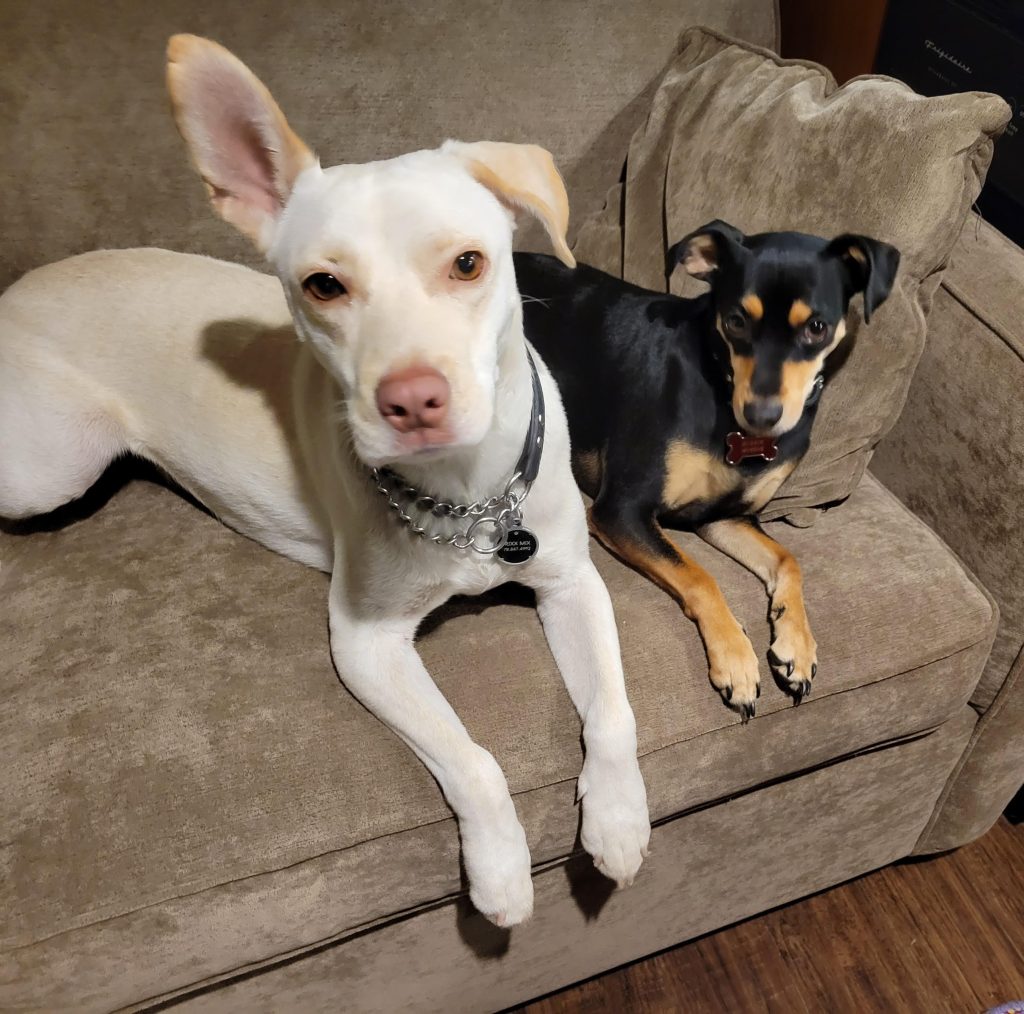 Tap into the network!
There are hundreds of dogs playing at the parks and walking on the sidewalks in the Cedar Cottage neighbourhood and Kingcrest Park has a big off-leash area where my boy Trixx makes friends with every dog he meets.
And I've made friends with their owners 🙂
People ask for advice and share neighbourhood challenges, and naturally, we watch out for each other's dogs.
The daily park meetups, and the wider community it represents, makes this a great neighbourhood to raise a dog, or two. Even if you need to go away.
Neighbourhood connection: keep it local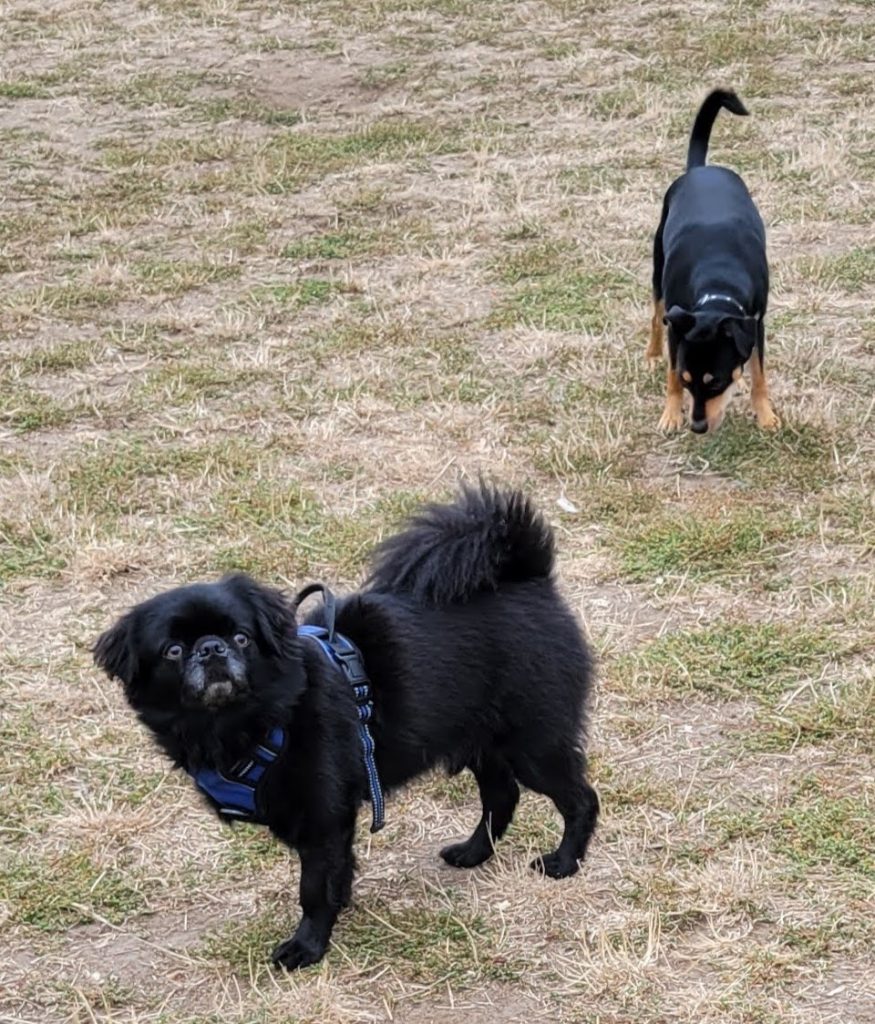 Dogs (and everyone) thrive on consistency, so maintaining their routines – visiting their regular park, and seeing their normal friends – gives them stability while their people are away.
And being with other friendly dogs helps them understand how new routines work.
Plus, the new experience can also be a great catalyst for development when you come home!
Being a boarder with Scamps is easy!
We have a short training program that includes emergency preparedness and first aid, and we'll take care of all the tricky stuff.
Daily rates include dogs' grooming and play with their friends at Scamps during the day, walks to and from the boarder family's place, and following feeding and care instructions.
All you have to do is keep them company overnight! How hard could it be?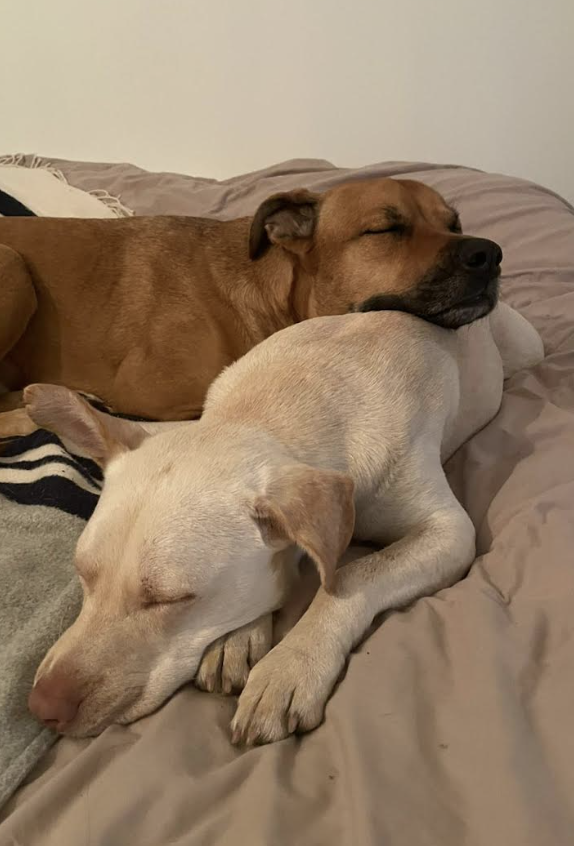 If you're ready to register as a boarder family, fill in the Job Application with details about your routine, and let us know when you'd like to start training.
To board your pet with us, fill in the Care Application about your pet.
Smooth and seamless digital processes, keeping the paperwork sorted, and making sure the right info is available to the right people is what Scamps does best. Check out our How it Works video for more info.