Taking care of pets is more than just love. Especially in an urban environment.
Dog owners are responsible for training, exercise, healthy food, and hygiene, and for keeping their pets, and neighbours, safe. That's not always easy in the city, much less in an apartment.
Dogs are historically "pack animals"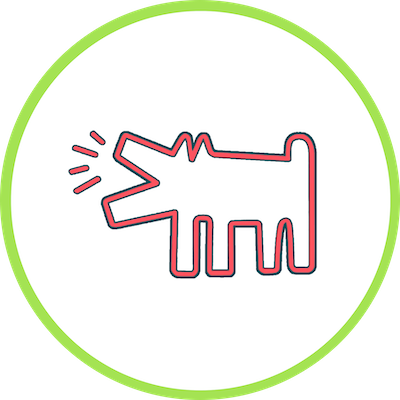 They lived in family groups, and worked together to survive. Just like our human ancestors…
Hmm…
At Scamps, we take care of dogs' physical health, with grooming, exercise, and training, through their innate social learning. So they come home clean, calm, and feeling great. 🙂
Service Options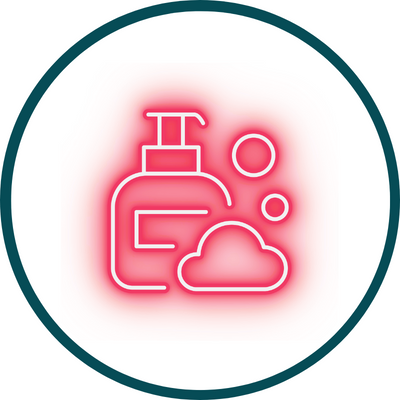 We offer 4 levels of Grooming, with prices ranging from $14 – $31/hour*, as well as monthly opportunities ($12.50 – $25/hour) that will have you coming back again and again!
* Prices vary based on your pet's Star Sign. See more below.
Grooming Options
Trim & Social: we clip nails and clean up pads, ears, and moustaches. 1 – 2 hrs, from $14 to $18/hour.
Brushed Out: from shedding to shining! De-matting, undercoat removal, and brushing, from $21 – $25/hour.
Squeaky Clean: Before we bubble up, we brush and trim. After the bath, we fluff and dry. Takes 3 – 5 hours, at $24 – $27/hour
Cut & Style: Fancy dos and breed standards abound, but take a bit of time. A full groom takes a min. of 4 hours, and range $28 – $31/hour. Includes all of the above, and a 40 min. walk.
Monthly Members
Trim & Social: One hour, once a week, keeps your pup's best foot & face forward. 4 visits cost just $50 + GST.
Brushed Out: Keep your home and couch fur-free by swinging by Scamps a few times a week. 24 hours is $450 plus tax.
Squeaky Clean: If your mutt loves mud, regular cleaning's a must! Suds up, with 12 hours a month for $270 plus tax.
Cut & Style: Come for the bath and brush, stay for the primp and play! Any day's a spa day when you book 7 hours for $175 + GST, and bring home a happy, pooped-out pup, who smells like roses!
Packages are purchased through our website, and GST is charged for all grooming services.
Scamps Star System
Start with 1 STAR for:
Small size, short, straight, healthy hair, on a calm creature
Add a STAR for any 2:
Medium size, medium length, thick or tangled hair, mild anxiety
Add 1 STAR for each:
Large size, long, curly, matted hair, anxious or unruly attitude…
Discretionary STARs for:
Inexperience
Aggressive behaviour
Extreme matting
Health concerns