Meet Ollie!
Adopted from Bali when he was 7 years old, his transition from trauma to safety in Vancouver has been a process made easier by his pack walks with Scamps!
Ollie's lack of experience with Canadian living, and reactivity towards people and other dogs, had caused his first owner to return him.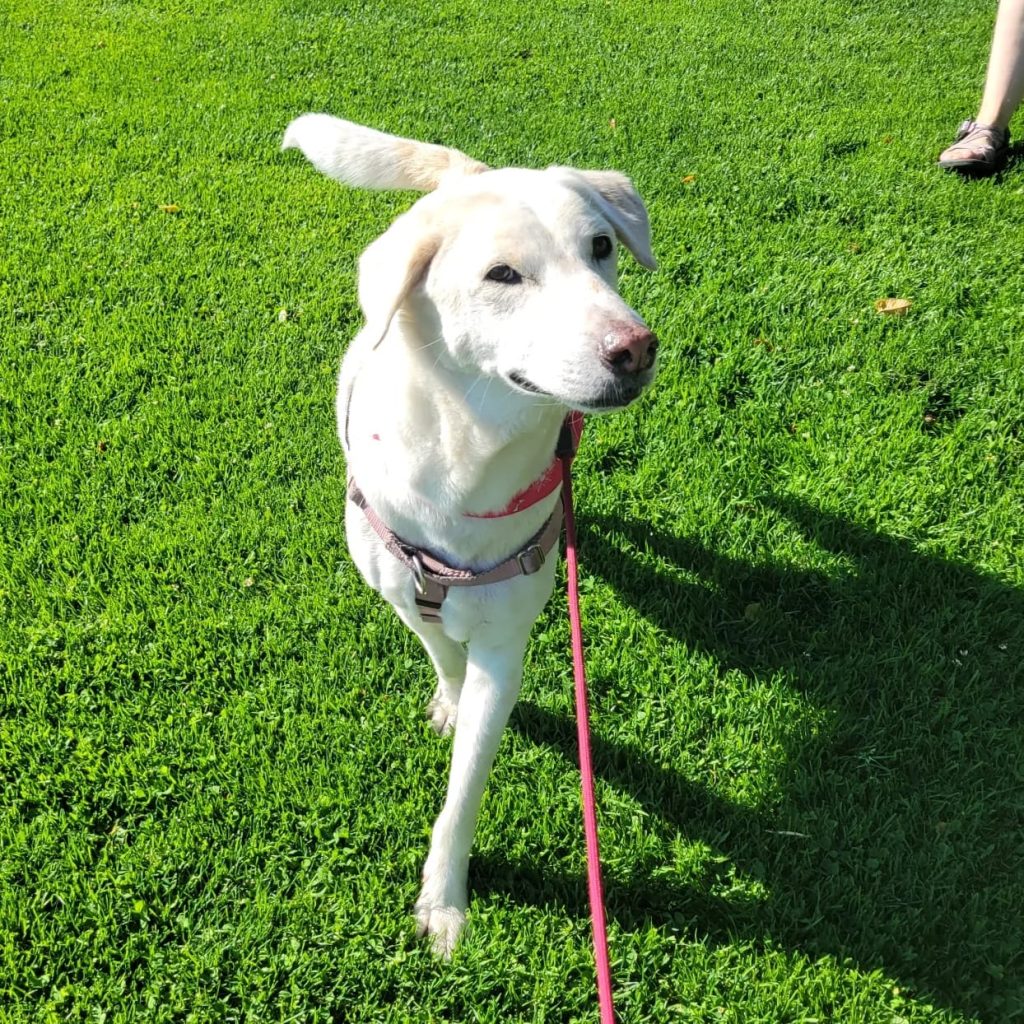 Even after 18 months, for his foster Caroline, walks had originally consisted of ducking and avoiding dogs on the side walks.
Now she says he is comfortable being closer, with less lunging and barking. His body language has shifted from reactive tension and fear to a more relaxed content state.
Over the course of his visits, she's noticed an improvement in his temperament and behaviour; bringing him nearer to adoption!
Healing States
Meeting new friends has built positive associations for Ollie, and the healthy social connections are helping his health, too.
Ollie receives acupuncture treatments for arthritis and pain in his joints, and his acupuncturist also noticed his pulse is stronger.
A weak pulse is linked to depression, low blood pressure, and fatigue, so she interpreted that he was feeling happier – thanks to his friends at Scamps 🙂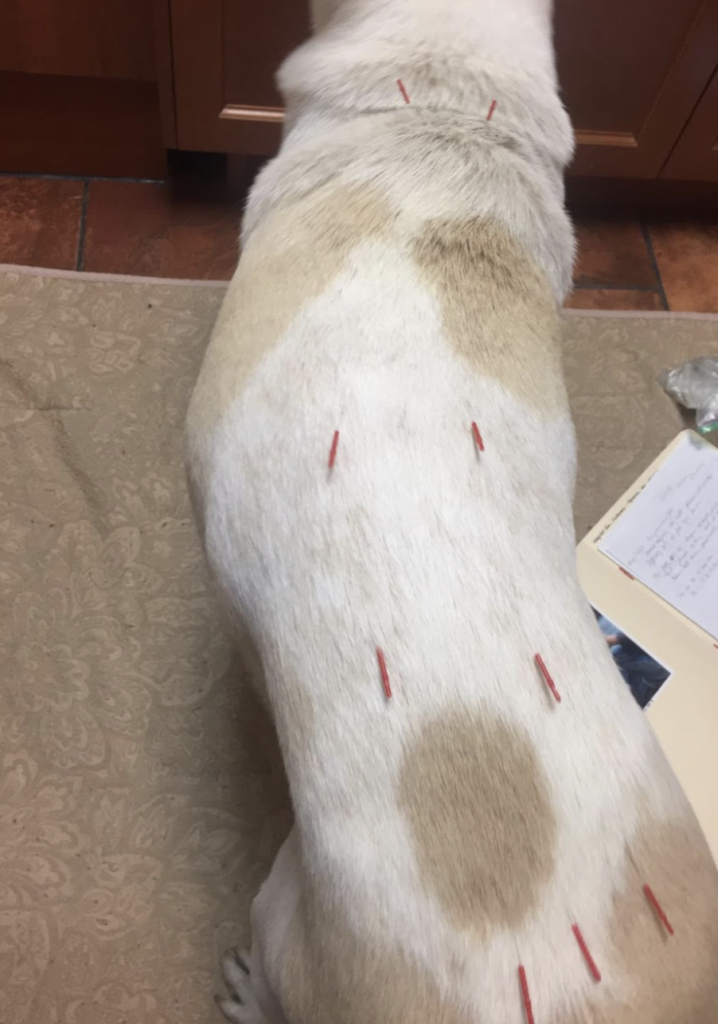 Our regular group walks, slow-hands approach to grooming, and positive social reinforcement, are working wonders with other reactive dogs as well, available to any dogs in East Van in need.
It starts with just filling in the registration form and scheduling a meet n' greet to discuss your dog's needs.
With a few more friends on his call-list, and fewer red flags on his profile, Ollie is continuing his reactivity reduction training with hopes to be adopted in Vancouver! To find more info on him, or the other Loved at Last dogs, visit their website, here: https://www.lovedatlastdogrescue.ca/meet-our-dogs/
Stay tuned!