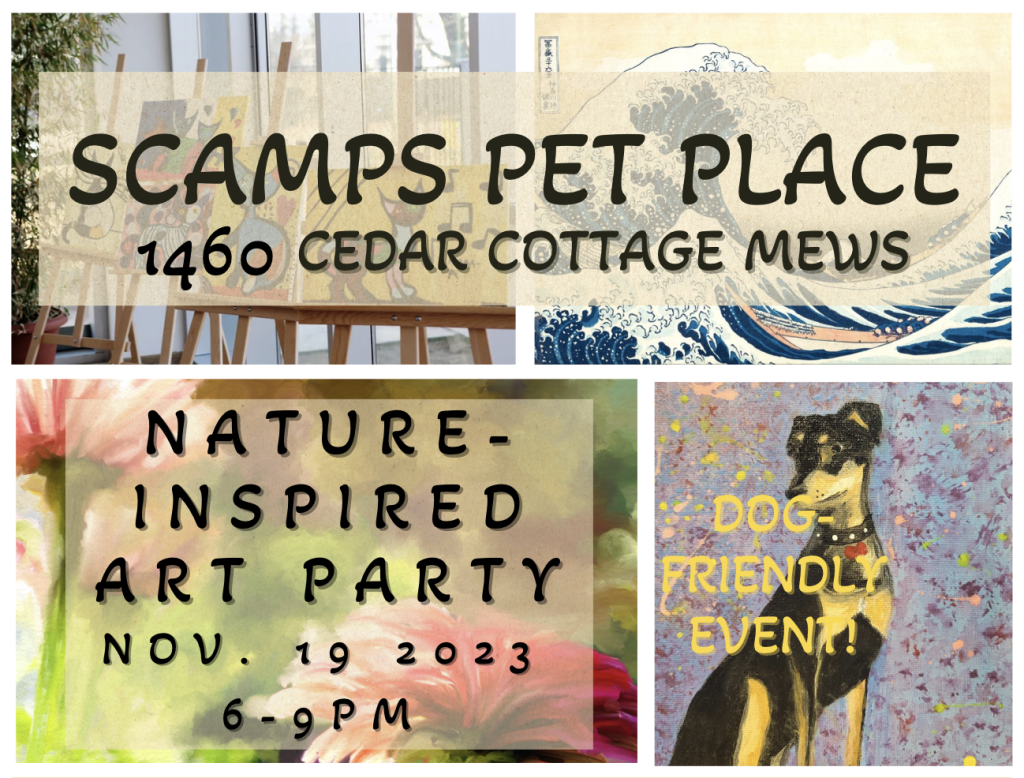 Thank you for coming to our first community art party on Sunday, Nov. 19, 2023. Our friends and their dogs came to check out our Nature-Inspired Art Show, in support of the BCSPCA, and we're happy to report that we raised over $200 through donations and art sales!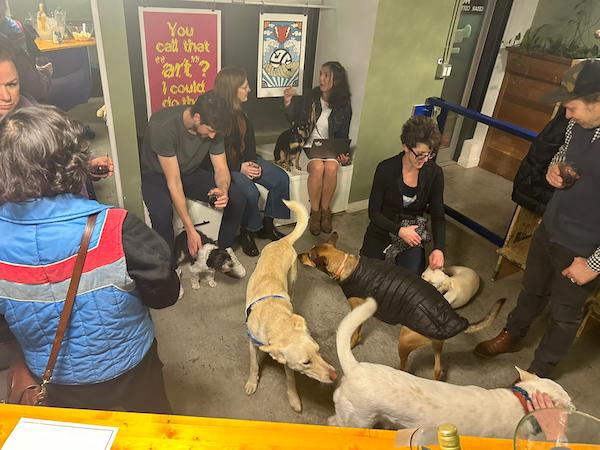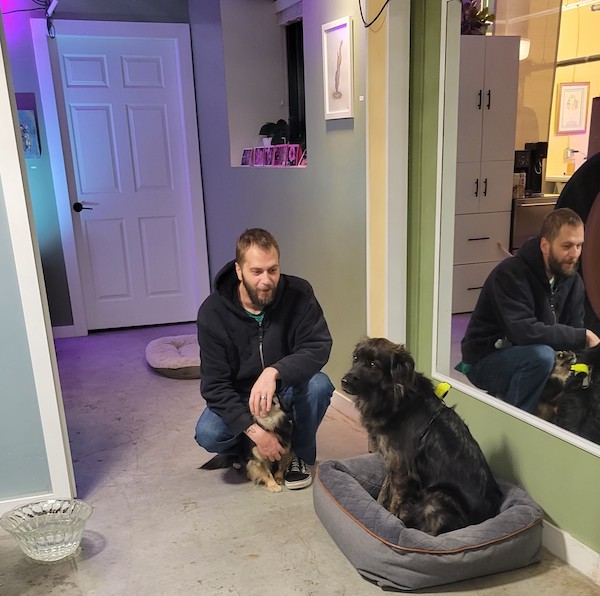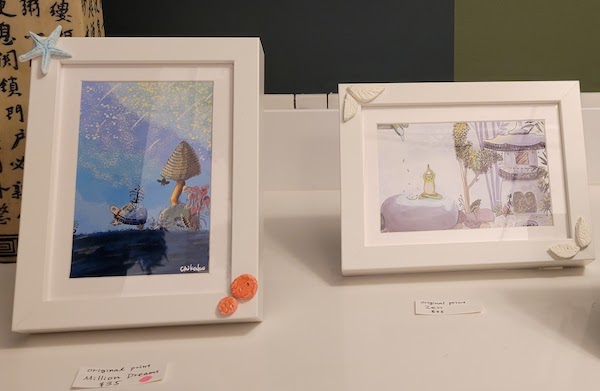 The show ended on Nov. 25, at 1460 Cedar Cottage Mews, but thanks to our new Scamps online Store, several of the prints are still available for purchase.
Check out the collection here.
Fundraiser Special
Anna Faye Woodworth
Email her at art.decko28@gmail.com with any ideas or to learn more about the process.
Chikako Ogawa