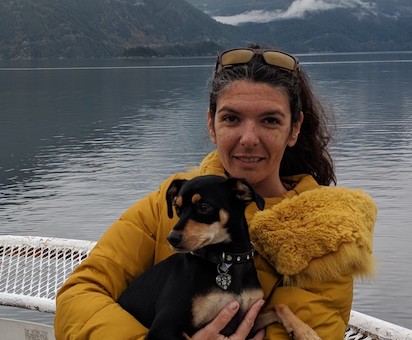 Working and relating with animals has always been my dream, and for the last 12 years, I've been developing software and communication techniques to provide modern convenient, educational childcare.
Working on Scamps is the chance to do the same for families with pets. Which is a dream come true!
Confident walking!
I love helping animals (and children) learn new things, and I know they learn best when it's consistent and positive. For children (and animals), watching a peer or pack member is the quickest way to see how it's done.
My dogs, Minnie (above) and Trixx (right) are adopted from rescue organizations, and I've worked with dozens of other dogs as a commercial dog walker. I'm confident walking with dogs who pull, or are reactive, and I use positive reinforcement, social cuing, and games, to get them to walk more gently. Over time, of course!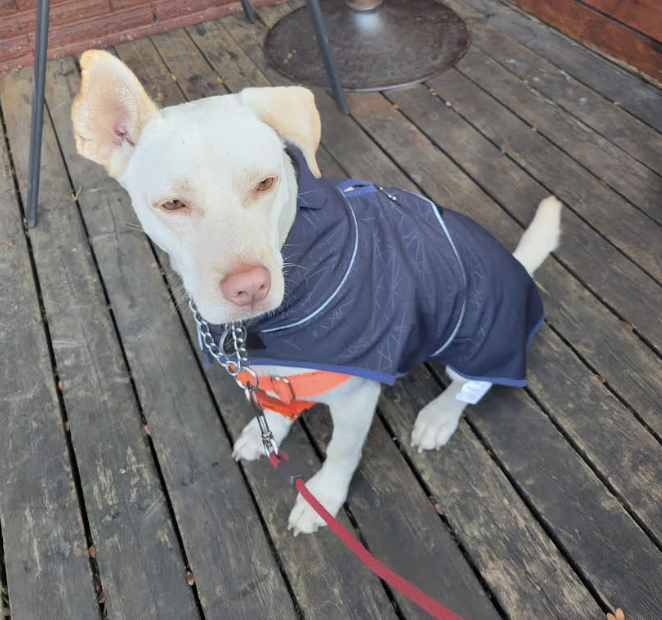 I can also board single dogs for short periods, but Scamps has lots of calm, friendly boarder families who can pamper your pets on an individual basis, and who would love to have them stay. Check out their profiles, and feel free to email me, at scamps@buddings.ca, if you have any questions. 🙂