It's been almost a year since Scamps Pet Services got our city dog walking licence. Time flies…
At first, of course, I walked my friends' dogs, or dogs I knew from the neighbourhood. It was fun and easy to keep them safe.
But there's much more to consider when walking dogs I don't know.
Starting out, I even made some mistakes… that I never ever want to repeat… 😬
To everyone who has let me care for their dogs during my learning phase, thank you so much.
Putting it in practice
From a decade in childcare, I know staying safe is about active training, implementing improvements, and communication, but with animals (and kids), I also have to acknowledge unpredictability. And families should, too. Explicitly.
As of July, the Scamps Registration Form includes an Emergency Preparedness disclosure encompassing those insights.
We're serious about safety!
Scamps staff take every safety precaution – including using limited slip collars collars and harnesses when walking dogs who may present a flight risk. They tighten to prevent backing out, to a limited extent. –>
We always follow owner instructions regarding leashing / unleashing, diet, triggers, and health concerns, and our website has unlimited space for comments, so feel free to share it all!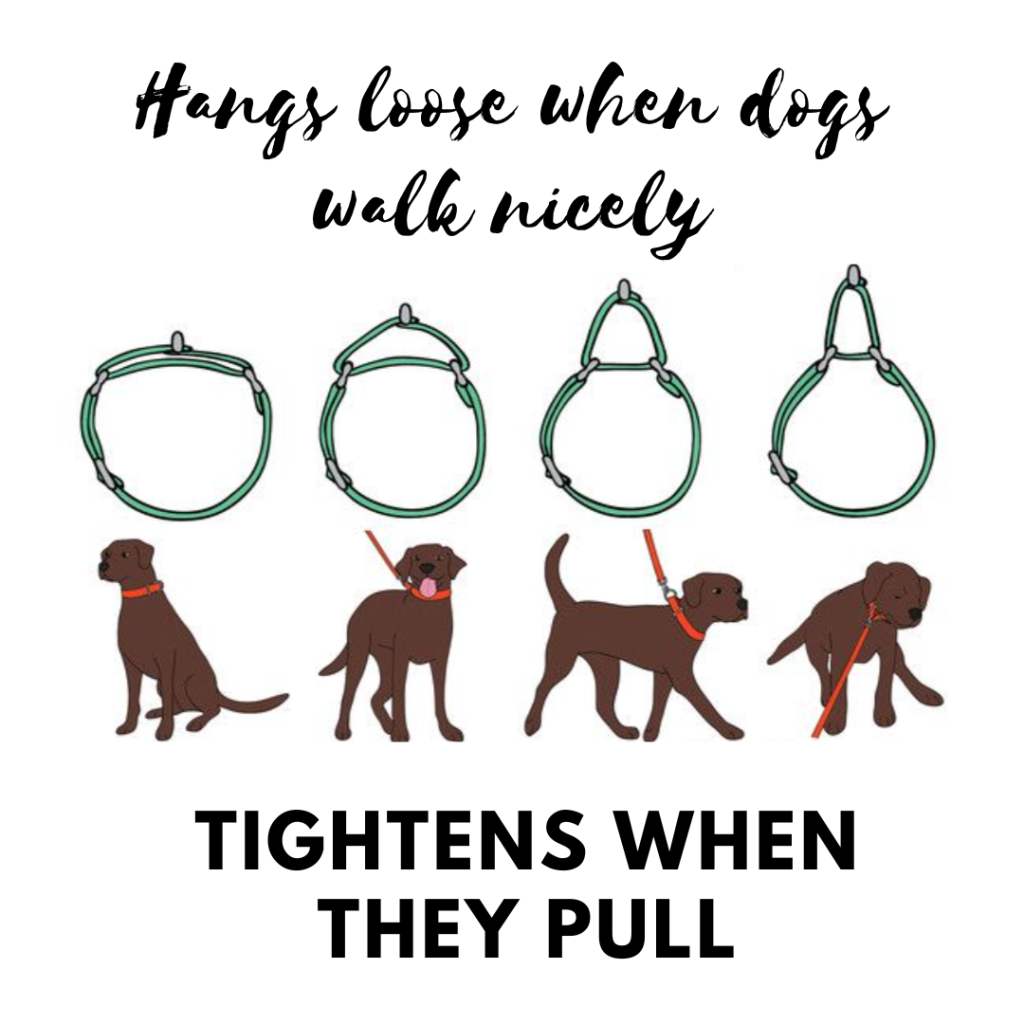 Our staff receive an animal first aid course and training on equipment fitting and emergency protocols. They always have (password protected) access to pets' family contact information and will notify owners of any unexpected development as soon as possible. 
If you have any questions or concerns, please let us know so we can address them.
In the unlikely case of an animal requiring veterinary care:
Scamps staff will take pets to Trout Lake Animal Hospital – where they can be stabilized and/or treated.
Owners will be responsible for all costs for the treatment of their own pets.
Scamps will not be held financially liable for equipment damage, animal injury, illness, or escape
Owners must authorize Scamps for up to $500 for emergency veterinary care
If no one in the family can be reached within 4 hours, Scamps staff are requested to make decisions regarding the pet.
After any such incident, a follow up assessment of the situation will be conducted and shared with owners within 24 hours.