Hi!
We're a family of 4 animal lovers (+ 1 cat!) living in a house with a nice yard in Cedar Cottage.
Our boys, who are 7 and 4, always love to stop and pet a furry friend whenever they can, and are so excited to help take care of a friendly dog.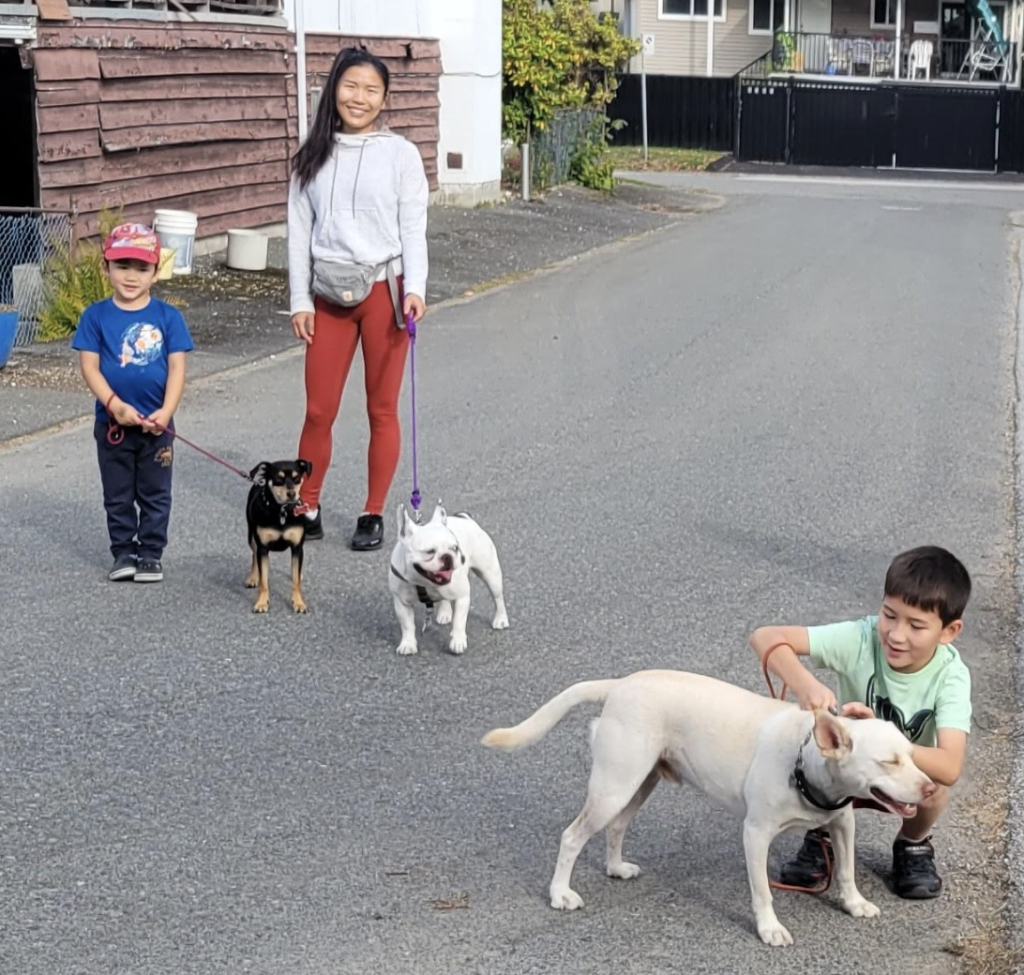 Pearl completed the Scamps dog first aid course this summer, and her two sons also came in for our walker training, with Trixx and Minnie, and Luca. They passed with flying colours, and shnuffles and kisses 🙂
If you're looking for a warm heart to keep your pup company next time you're out of town, you found it here.