Submit your application to participate in our first community art show!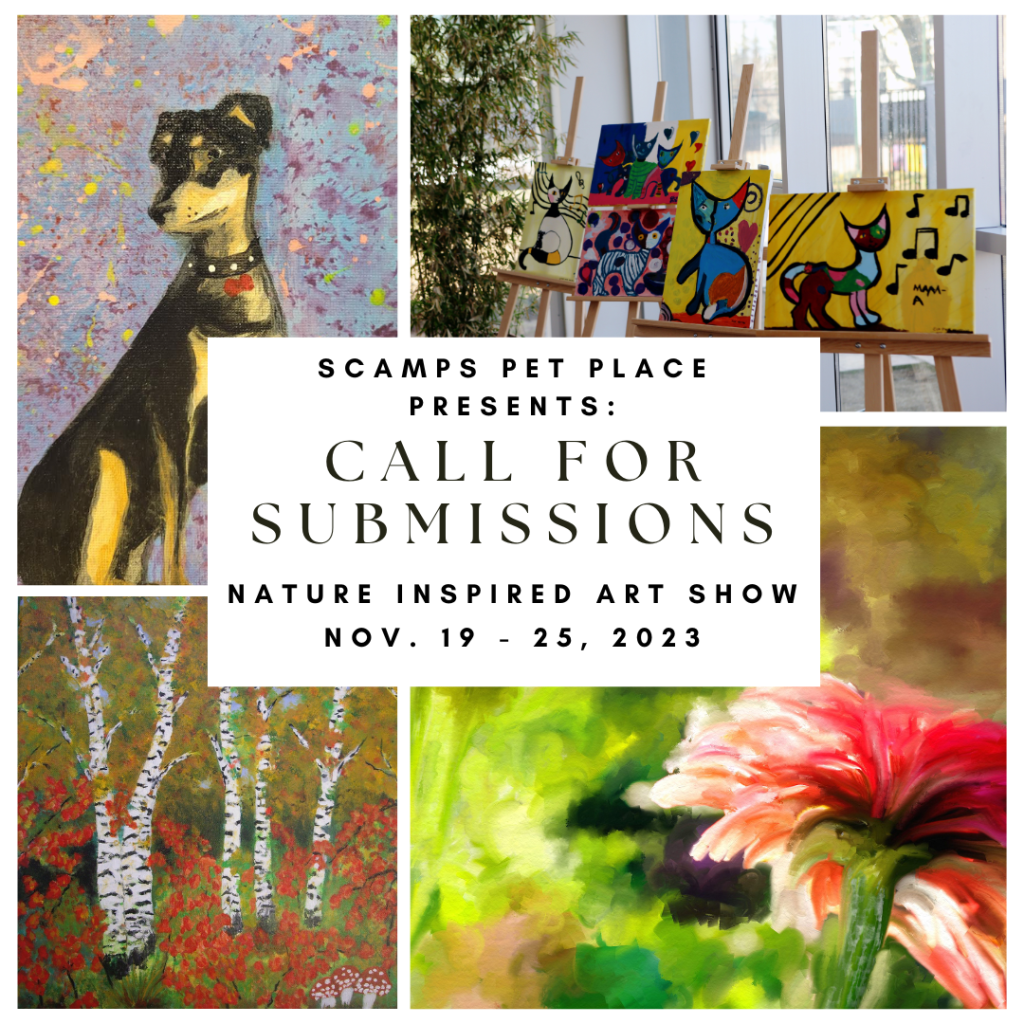 Scamps is a neighbourhood pet place, and we LOVE East Van! The people, the pets, the easy-going attitude, and the awesome self-expression! We are constantly inspired by the world around us, and we know you are, too!
Share your art with us – deadline Oct. 31!
If you or someone you know is an artist inspired by nature, PLEASE spread the word!
Hi-res images can be submitted by email to scamps@buddings.ca, including the dimensions, the medium, and your 75 word artist bio, by midnight on Halloween (Oct. 31) for consideration.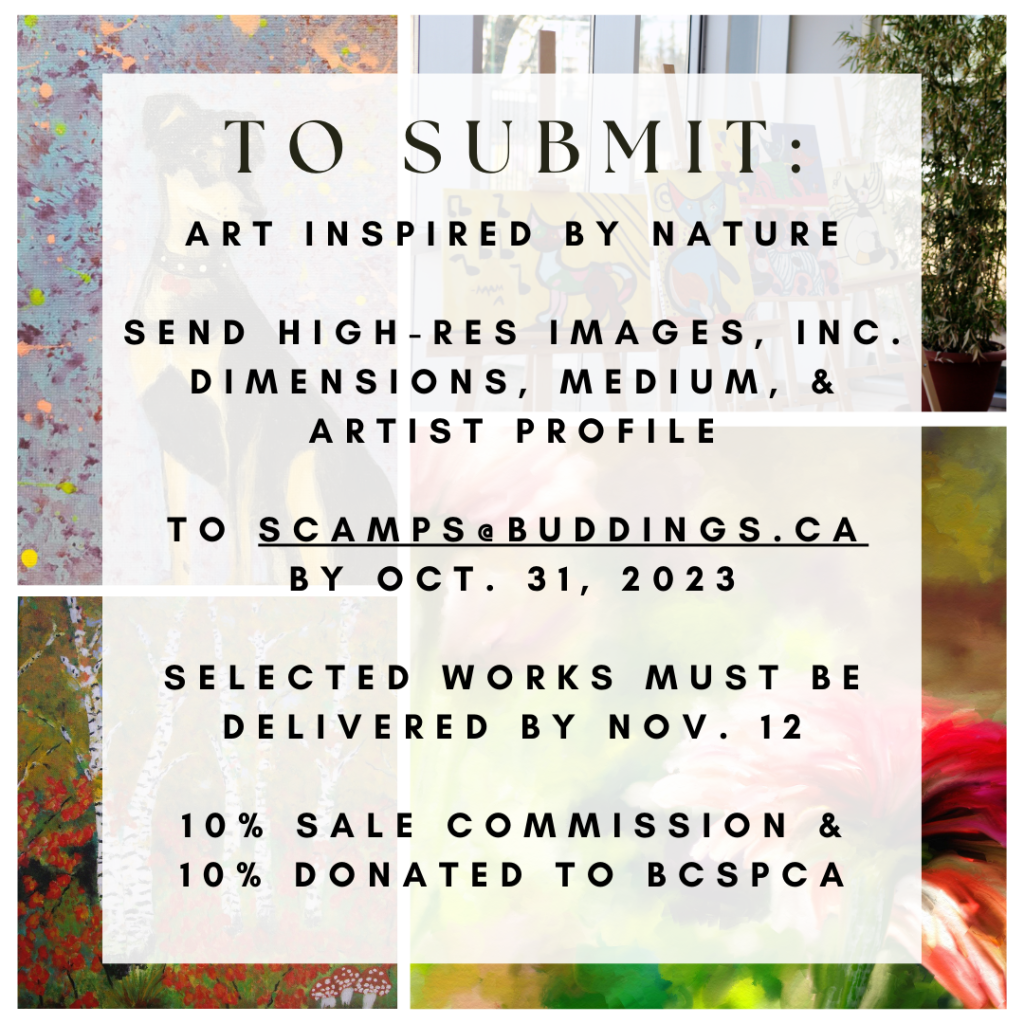 Selected artists will be contacted by the first week of November, and artworks should be delivered to 1460 Cedar Cottage Mews by Nov. 12.
Save the date!
Everyone involved, and their friends (furry and non-furry) are invited to attend the pet-friendly show opening on Nov. 19. Follow us on Instagram for developments.